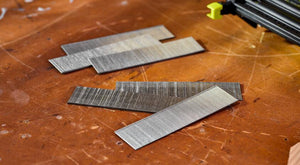 For woodworking enthusiasts and professionals alike, the seemingly simple task of choosing the right nail for a project can make a significant difference to the end result. In this regard, two commonly used nails are brad nails and finish nails. These nails are frequently used in finish carpentry, which involves the installation of trim, molding, and other aesthetic elements. Despite their similarities, they have distinct features and uses that make them suitable for different applications. What are Brad Nails Brad nails are smaller in size, typically 18-gauge, which refers to the diameter of the nail. The gauge number is inversely...
---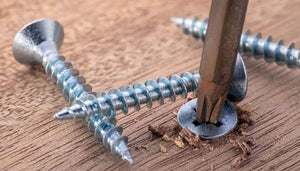 One of the most critical decisions in construction and woodworking is the choice between nails and screws. They may seem interchangeable, but the reality is that each has unique characteristics that make it suitable for specific applications. This article aims to provide a comprehensive comparison between nails and screws, helping you understand their differences, advantages, and potential applications. Nails Nails are typically made from steel and consist of a head, shank, and point. They're designed for shear strength, meaning they can resist forces that attempt to slide the connected pieces past each other. Nails are most effective when the force...
---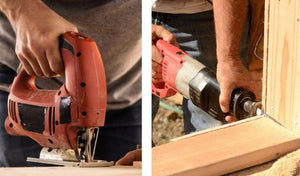 When it comes to power tools, making the correct choice is crucial. Two tools that often come up for comparison are the reciprocating saw and the jigsaw. Both are versatile, powerful, and useful in different scenarios. However, understanding their capabilities, strengths, and weaknesses is key to determining which is the right tool for your specific needs. Reciprocating Saw A reciprocating saw, often referred to as a Sawzall (a brand name made famous by Milwaukee Tools), is a type of saw in which the cutting action is achieved through a push-and-pull motion of the blade. This tool is popular for demolition...
---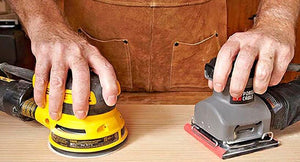 When it comes to power tools, sanders are indispensable for any woodworker's toolbox. They are primarily used for finishing work, smoothing rough surfaces, and preparing for paint or varnish. However, not all sanders are created equal. The two most common types are belt sanders and orbital sanders, each with distinct functions and advantages. This article aims to guide you through the unique features, benefits, and drawbacks of these two types of sanders to help you make an informed decision. What is a Belt Sander? A belt sander, as its name implies, uses a looped piece of sandpaper (the belt) that...
---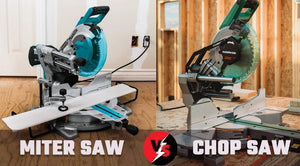 When it comes to woodworking tools, both the chop saw and the miter saw have their unique strengths and applications. Although they may look similar at first glance, these two power tools have distinct differences in functionality, versatility, and suitability for certain tasks. This article will go in-depth into the key aspects of each saw, helping you decide which one is the right fit for your needs. What are Chop Saws and Miter Saws? Chop Saw A chop saw, also known as a cut-off saw, is a heavy-duty power tool primarily used for making straight, 90-degree cuts in a variety...