Roofing is an essential part of any building structure, providing protection from weather conditions and contributing significantly to the overall aesthetic of the property. The roofing materials used can impact the durability, maintenance, cost, and sustainability of the building. This article will delve into the various types of roofing, their advantages, and their disadvantages. 1. Asphalt Shingles Asphalt shingles are the most common roofing material in the United States due to their affordability and ease of installation. They consist of a fiberglass mat coated with mineral granules and asphalt, which gives them water-resistant properties. Advantages Affordability: Asphalt shingles are cost-effective, making...
---
Cabinet hinges may not be the first thing on your mind when considering household furnishings, but these small and often overlooked components are vital to the function and style of your cabinets. They have a rich history that spans centuries, with a wide array of designs and mechanisms that have evolved over time. In this article, we will explore the types of cabinet hinges from the 1500s to today, showcasing their unique characteristics and significance. Early Cabinet Hinges The Butterfly Hinge (1500s-1600s) One of the earliest types of cabinet hinges is the butterfly hinge, named for its shape that resembles...
---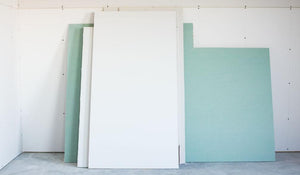 Drywall, also known as gypsum board, plasterboard, or sheetrock, has become an integral part of modern construction, primarily used in interior walls and ceilings. This material has gained popularity due to its affordability, easy installation process, and fire-resistant properties. However, not all drywalls are created equal. There are several types, each designed for specific applications and environments. This comprehensive review will delve into the various types of drywall, their pros and cons, and their best use cases. Regular Drywall Regular drywall is the most common type used in residential and commercial buildings. It typically comes in sheets of 4x8 feet...
---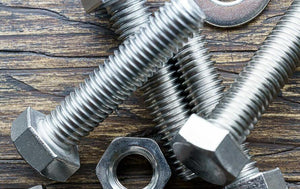 Bolt grades are a standardized system for identifying the mechanical properties of a bolt, including tensile strength, yield strength, and hardness. These measurements are crucial for engineers and builders to ensure that the bolts they use are suitable for specific applications. Let's delve deeper into bolt grades and their importance. What are Bolt Grades? A bolt grade is a classification system used to specify the physical properties of a bolt. These properties include tensile strength, proof load, and yield strength, among many others. Each grade is identified by numbers and/or letters that correlate to the bolt's material and mechanical properties....
---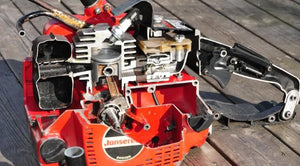 Engine power is a fundamental concept in the world of mechanics and electricity. It is the core factor that determines the performance of an engine, whether it's a motorcycle, car, boat, or even an electric motor. The terms "cc," "Volts," and "Amps" are commonly used to describe different aspects of engine power. Let's dive in and understand what these terms mean, how they relate to engine power, and their interrelationships. Cubic Centimeters (cc) In the realm of internal combustion engines, such as those used in cars and motorcycles, power is often measured by the engine's displacement in cubic centimeters (cc)....