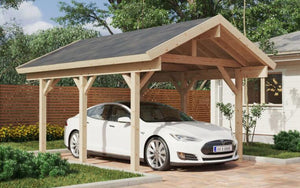 A carport is a cost-effective and handy structure to protect your vehicles from harsh weather conditions. Building a carport can be a fun and rewarding DIY project, and with the right tools and guidelines, you can complete it over a weekend. This guide will walk you through the necessary steps to build a basic, free-standing carport. Materials and Tools Before starting, assemble the necessary materials and tools. Here's a list to guide you: Materials: 4 - 4x4 posts (length depends on desired height) 2 - 2x6 beams (length depends on desired width) 4 - 2x6 rafters (length depends on desired...
---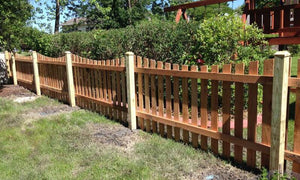 Building a fence can be a rewarding project for any homeowner. It not only enhances the beauty of your yard but also provides privacy and security. This guide will walk you through the process step-by-step, covering everything from planning your fence to its final installation. Planning Your Fence Before you begin, it's vital to plan out your fence. Consider your reasons for building the fence (privacy, decoration, safety) and then decide on the type, height, and style. Common types include wood, vinyl, chain link, and metal. You might also want to consider your local climate as it might affect the...
---
Woodworking is a versatile skill that offers a sense of accomplishment and a tangible result for your efforts. Here are 22 insanely simple woodworking projects perfect for beginners in 2023: 22 Insanely Simple Beginner Woodworking Projects 1. Simple Phone Stand A phone stand is a practical project that allows you to learn the basics of cutting, sanding, and finishing. The design can be as simple as a block of wood with a slot for your phone. 2. Birdhouse Building a birdhouse is a fun beginner project. It involves creating a simple box structure, a hole for the bird, and a...
---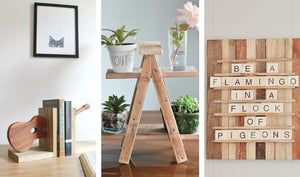 Working with wood is a rewarding pastime that can easily turn into a lifelong passion. Whether you're a seasoned craftsman or a beginner looking for a place to start, scrap wood projects are a wonderful way to express your creativity and hone your woodworking skills. This guide features a selection of projects that you can create using scrap wood. Let's dive in. 1. Picture Frames A homemade picture frame can add a personal touch to any photograph or piece of artwork. It's also a fantastic way to make use of smaller pieces of scrap wood. Materials: Scrap wood Wood glue...
---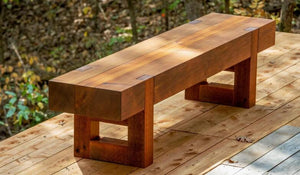 Pallet wood is a versatile material that can be used to create unique and creative DIY projects. From furniture to wall décor, pallet wood projects provide an affordable and sustainable way to improve your living space. This article will guide you through a few project ideas that you can try at home. 1. Pallet Wood Coffee Table A pallet wood coffee table is a simple and functional project that can add a rustic touch to your living room. Materials: 1 wooden pallet 4 castor wheels Screws Sandpaper Varnish or paint Steps: Start by sanding down the pallet to smooth out...