Sorry, there are no products in this collection
In the world of interior design and home improvement, the details truly make the difference. Door handles may seem like a trivial element, but they play a significant role in enhancing the aesthetic and practical aspects of a home. This review will look into the top door handles of 2023, considering their design, functionality, durability, and value for money.
Types of Door Handles
The first thing to consider is the type of door handle that suits your needs. Here are the most common types:
Lever Handles: These are simple, easy to use, and ideal for rooms that require frequent access. They are suitable for everyone, including the elderly and children who might find knobs difficult to turn.
Door Knobs: Door knobs are traditional and offer a classic look. However, they might be more challenging to operate than lever handles, especially for people with mobility issues.
Pull Handles: Commonly used on sliding or folding doors, these handles are pulled to open or close the door. They come in various designs and finishes.
Door Handle Materials
The material of the door handle affects both its durability and appearance. Common materials include:
Brass: Brass handles are robust, resistant to corrosion, and suitable for most interior doors. They offer a traditional look and a warm touch.
Stainless Steel: Known for durability and resistance to rust, stainless steel handles are perfect for doors exposed to harsh environments. They provide a sleek, modern look.
Zinc Alloy: Handles made of zinc alloy are affordable and offer excellent corrosion resistance, making them ideal for both interior and exterior doors.
Door Handle Finishes
Finishes not only determine the handle's aesthetics but also influence its resistance to wear and tear. Some popular finishes include:
Polished Brass: This finish gives a classic, warm look and is perfect for traditional homes.
Satin Nickel: Satin nickel provides a modern, clean appearance and goes well with contemporary decor.
Oil-Rubbed Bronze: This finish offers an old-world charm and ages over time, adding character to your doors.
Door Handle Functions
Different doors serve different purposes, and so do their handles. Here are some common functions:
Passage: These handles are for doors that don't require security, like closets or kid's rooms.
Privacy: Ideal for bedrooms and bathrooms, these handles have a lock but can be easily unlocked from the outside in an emergency.
Entry: These handles are for front doors and contain a deadbolt lock for enhanced security.
Ergonomics and Accessibility
Choose a door handle that is comfortable to use for everyone in your household. Lever handles, for instance, are more ergonomic and easier to operate than door knobs, especially for people with mobility issues or arthritis.
Installation and Maintenance
Some door handles are easy to install, while others may require professional help. Also, consider the maintenance requirements. Handles with intricate designs may be harder to clean than those with simple designs.
Top Door Handles of 2023:
1. Baldwin Reserve Traditional Lever
Baldwin has been a stalwart in the door hardware industry for decades, and the Reserve Traditional Lever shows why. The handle's classic design, combined with high-quality materials and craftsmanship, make it a standout choice. It's made from solid brass, ensuring long-term durability and resistance to wear and tear. The lever-style handle is easy to operate, making it an excellent choice for individuals with limited hand strength or disabilities. However, the pricing is on the higher end, which may not be suitable for budget-conscious buyers.
2. Kwikset Juno Knob
The Kwikset Juno Knob is a top pick for those seeking high security without sacrificing aesthetics. Its SmartKey Security technology protects against break-ins and lets you re-key the lock yourself in a matter of seconds. The knob design is simple yet elegant, fitting well with various interior styles. The installation is straightforward, but some users have reported issues with the door handle becoming loose over time.
3. Schlage Camelot Keypad Entry with Flex-Lock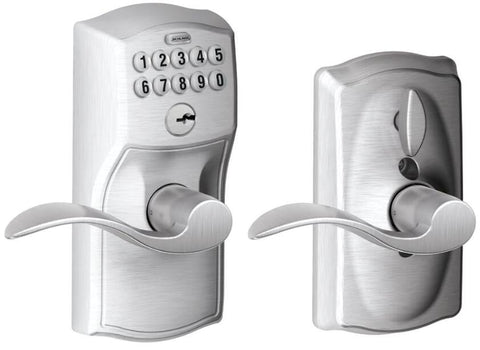 For tech-savvy homeowners, the Schlage Camelot Keypad Entry with Flex-Lock offers convenience and security. The keypad allows keyless entry, and the Flex-Lock feature lets you switch between unlocked or automatic re-locking. The handle's design is stylish, with a satin nickel finish that is both modern and timeless. However, the electronic components might require more maintenance than traditional door handles.
4. Emtek Sandcast Bronze Door Knob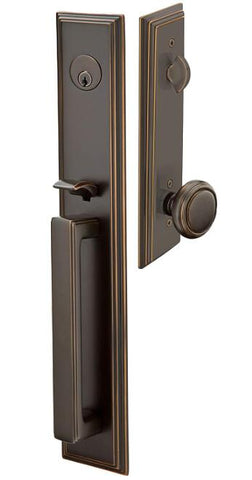 If you're after a rustic and unique look, the Emtek Sandcast Bronze Door Knob is a fantastic choice. The handle is hand-crafted from bronze, giving it a distinct, aged look that adds character to any door. The round knob is comfortable to use, but its unconventional design might not appeal to everyone. Its price is also on the higher side due to the premium material and craftsmanship.
5. AmazonBasics Tulip Door Knob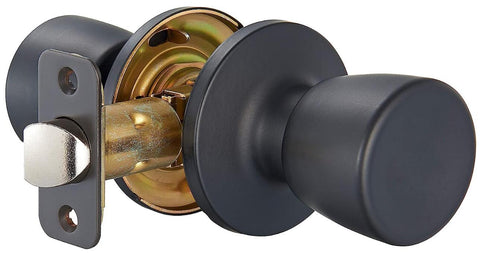 For value seekers, the AmazonBasics Tulip Door Knob offers a balance of affordability, simplicity, and reliability. Its satin nickel finish fits into any home decor style, and the easy installation process is a bonus for DIY enthusiasts. Despite its lower price, users have praised its durability and solid construction. However, it lacks advanced features like keyless entry or re-keying capabilities.
6. Probrico Stainless Steel Modern Door Handle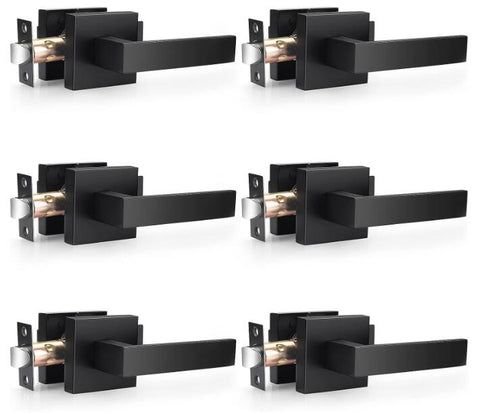 The Probrico Stainless Steel Modern Door Handle brings a sleek, contemporary feel to any interior. Its minimalist design and brushed finish make it an excellent choice for modern homes. The handle is made from stainless steel, ensuring durability and resistance to corrosion. However, some users have reported difficulties with installation, so professional installation might be necessary.
7. Yale Assure Lock SL with Z-Wave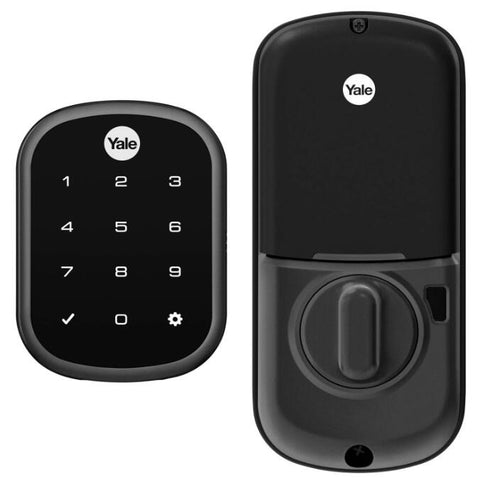 The Yale Assure Lock SL with Z-Wave represents the cutting edge of door handle technology. Its keyless touchscreen offers convenience and security, while Z-Wave connectivity allows for integration with smart home systems. The design is sleek and modern, and the build quality is exceptional. However, its price and occasional software glitches make it less suitable for those who prefer traditional, low-tech options.
Conclusion
In summary, the best door handle for you depends on your specific needs and budget. The Baldwin Reserve Traditional Lever and Emtek Sandcast Bronze Door Knob offer premium quality and design at a higher price. The Kwikset Juno Knob and AmazonBasics Tulip Door Knob deliver reliable performance at a more affordable price. The Schlage Camelot Keypad and Yale Assure Lock SL cater to those seeking the latest in door handle technology. Lastly, the Probrico Stainless Steel Modern Door Handle is an excellent choice for those seeking a contemporary aesthetic.
Remember, a door handle is not just a functional item, but also a piece of your home's personality. Choose one that matches your style and meets your needs to create a welcoming and secure home.
---