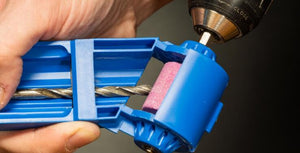 Sharpening your drill bits is a practical skill that, once learned, can save you time and money. Rather than discarding worn out bits, you can restore their cutting edges in a few simple steps. This guide will walk you through the process of sharpening a standard twist drill bit. Why Sharpen Drill Bits? Drill bits dull over time due to repeated use. This can result in decreased efficiency, poorer hole quality, and can even damage your drill. Sharpening your drill bits not only improves their performance but also extends their lifespan, saving you the cost of purchasing new ones. What...
---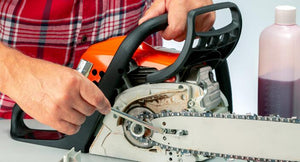 A chainsaw is a versatile and powerful tool, used for a variety of tasks such as cutting firewood, tree felling, and pruning. Like any power tool, a chainsaw requires regular maintenance to keep it running efficiently and safely. A well-maintained chainsaw will not only last longer but also be safer to operate. Here are some essential chainsaw maintenance tips that you should follow. 1. Regular Cleaning Just like any other tool, your chainsaw needs to be kept clean. After every use, take a moment to wipe down the chainsaw, removing any dust, debris, or sap that has accumulated. Make sure...
---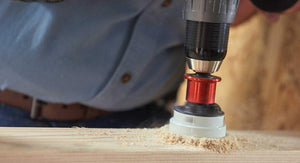 A hole saw is a specialized tool designed to cut perfectly round holes in a variety of materials, including wood, plastic, and metal. It is an indispensable tool for a range of tasks, from installing door knobs to creating birdhouses or running conduits. This guide will walk you through the steps of using a hole saw properly and safely. What is a Hole Saw? A hole saw, also known as a hole cutter, is a saw blade in a ring shape. It's a type of bit used with a drill. The arbor, a detachable shank, holds the saw blade and...
---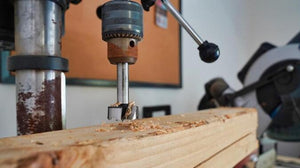 A drill press or a bench drill is a fixed style of drill that may be mounted on a stand or bolted to the floor or workbench. A drill press has a number of advantages over a hand-held drill: it's more powerful, precise, and typically has the ability to drill bigger holes through tougher materials. To use a drill press, you'll need to understand its basic parts, how to operate it, and the safety precautions required. Understanding the Basics Anatomy of a Drill Press To effectively use a drill press, you must first understand its parts: Head: The upper section of...
---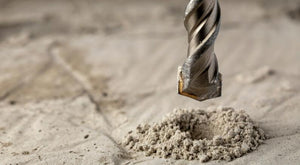 Using a drill bit correctly may seem like a straightforward task, but there's more to it than meets the eye. Understanding the different types of drill bits, their appropriate usage, and the correct drilling techniques is crucial to complete your projects efficiently and safely. This comprehensive guide will take you through the process of using a drill bit from the basics to pro tips. A drill bit is an essential tool in almost every DIY project. It can create holes in various materials, such as wood, metal, glass, or even concrete. Drill bits come in different shapes and sizes, and...